Outdoor Kitchen Design & Installation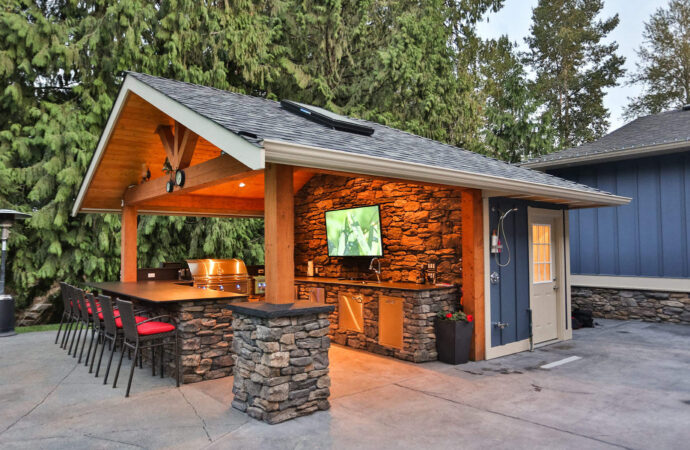 Let's be honest, who hasn't thought about having an outdoor kitchen? If you are someone who hasn't, you will want it after reading this.
Most people think that an outdoor kitchen is only for having something fancy outdoors. However, the truth is that it is very useful and enhances the appearance of your property 100%. Besides, just think about this: you won't have to miss all the fun when your family or friends are outdoors and you're alone in the kitchen cooking all the food. You can spend the time with them as long as you have a kitchen outside.
Are you excited or looking forward to having one now? That's what I expected!
Now, if you decided that you'll definitely have one, keep in mind that designing an indoor kitchen isn't easy and therefore, one for the outdoors is just the same.
This means that you really need people who are professionals or experts in this field and can help you to design and install one that will fit your preferences and needs.
If you live in Corpus Christi just like me, you definitely won't have problems finding a company that can help you with this. However, employing the best one when it comes to services, results, and prices aren't easy.
Therefore, the best option is to compare several companies and make sure that you're employing the best one you can afford.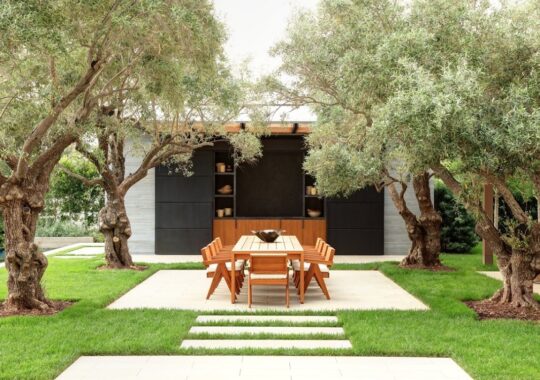 However, do you want the best company? Consider Corpus Christi Landscape Designs & Outdoor Living Areas. Our company has the best professionals who can design and install your outdoor kitchen without problems.
We offer the best materials and we can guarantee you that we will deliver only the best results. We know how hard and difficult this task can be, and of course, it will take some time. However, if you're willing to entrust us with this task, we will make sure to deliver the results and kitchen in no time.
Our professionals will keep in mind your preferences, needs, and everything you want for your kitchen, but they will also recommend some features and functions that can be more useful or go better with the style and design of your kitchen.
Leave everything to us and you won't have to worry about anything. Feel free to call us or contact us via email or using our website. We are waiting for your message.
These are the landscape designs and outdoor living areas that we provide to the residents of our great city in the world;
There are so many areas or regions where we offer these services with most of them being cities. However, if you need any of these services, you need to contact us. The list below comprises the areas where we offer these services.
Feel free to place your order and receive your free quotation now!