Outdoor Fireplaces & Fire Pits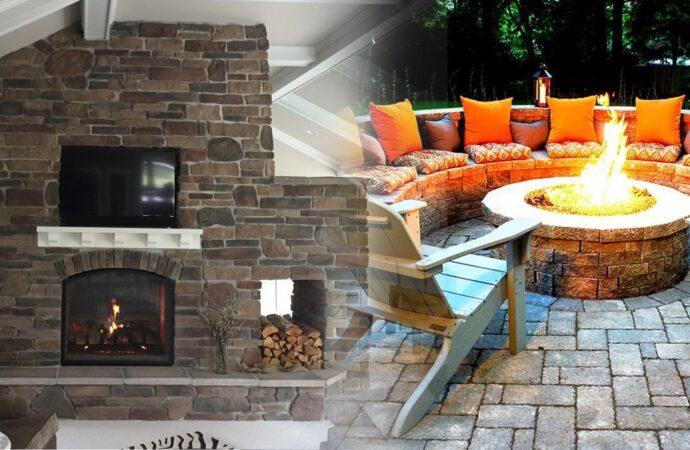 If there's something I love about winter and cold days is that I can spend time outdoors around my fireplace.
You're probably thinking that I can do the same in summer, but let's be honest, most nights are also very hot during this season, so being around a fireplace is for crazy people.
Now, most people don't understand how satisfactory and enjoyable this is because they never had one in their entire lives and that's fine, I forgive them. It isn't an important feature, especially if you aren't trying to spend too much time outdoors or during the cold days.
However, I would highly recommend that you either install a fireplace or fire pit if you want to know how enjoyable your nights can be with your family and friends while playing, telling some stories, or just laughing at yourselves.
Outdoor areas are amazing and when you're designing them you really need to put a lot of time and effort if you want the best results. Now, more and more people are paying attention to them since they've noticed that they can spend a lot of time outdoors instead of being on a couch all day watching TV when working or even studying outdoors can be much more enjoyable and pleasant.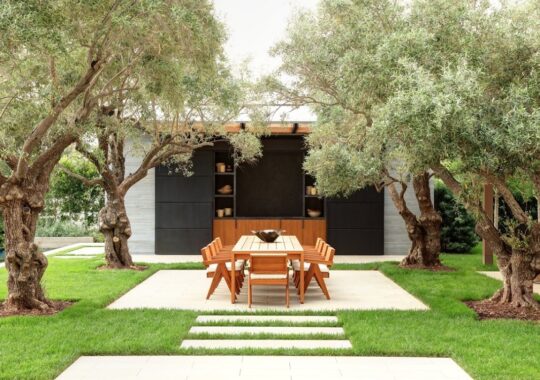 The problem with outdoor areas is that they are way too many features and things you can install, which makes it hard to decide which ones are the best features. However, if you're someone who wants to spend winter or cold nights outdoors just like me, go for a fireplace or fire pit without any doubt.
Keep in mind that you will have to employ a professional that can install any of these features for you or you could end up with a horrible fireplace because you tried to install it yourself.
Corpus Christi Landscape Designs & Outdoor Living Areas is a very good company that can guarantee you the best results when it comes to these features and anything else you want for your outdoors. Actually, we can design your landscape if you want, you only have to ask for it and you will only have to expect the best design.
You can call us or send us an email. Feel free to also visit our offices and request a free quotation via our website. You're welcome to contact us whenever you want and require our services.
These are the landscape designs and outdoor living areas that we provide to the residents of our great city in the world;
There are so many areas or regions where we offer these services with most of them being cities. However, if you need any of these services, you need to contact us. The list below comprises the areas where we offer these services.
Feel free to place your order and receive your free quotation now!